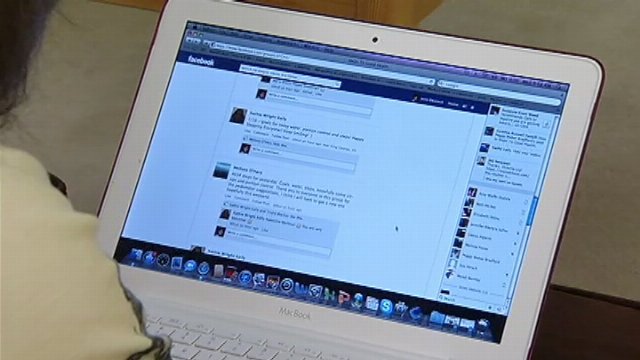 Losing weight isn't easy, but social media can help.

Jennifer Deutsch lost 40 pounds with the help of her sneakers and a facebook page, "I couldn't move. I would come home and sit on the couches. I would watch a lot of tv. I would walk back and forth just to the kitchen a lot."

At her heaviest, Jennifer weighed 186 pounds ... The 4 foot 11 school teacher says she had reached a point where her weight had taken over her life.

And it was time to make a change. "There was a lot of things that I couldn't do because I just couldn't move to do it."

However, instead of joining a gym or finding a trainer, the 42-year-old joined a new facebook group. Steps to Good Health, an online community that provides support, advice and friendship to those on a weight loss journey.

"If you post something somebody always is there to post right back, telling you hey, good job. People post, hey, I need new sneakers or they post, hey it's been a rough day today or it's been a good day today or look what I found to do. It's really a great tool and people are all over the world."

The site also gave Jennifer inspiration to get moving. She started walking, through the halls of her apartment building, up flights of stairs and on the treadmill.

She does it in the morning, during the day at school and in the evening counting all her steps with the help of her pedometers.

"Five days a week I walk 35,000 steps, two days a week, I walk 25,000. On Sundays, I climb 100 flights of stairs. On Wednesdays and Saturdays, I climb 25 and the rest of the week, I climb 75 flights."

All those steps have helped her to lose more than 40 pounds.

"Walking has worked for me because it's something I can do and walking has many, many benefits to it. It keeps your mind, keeps your health and keeps you active."

While walking has been her method for weight loss, she says it's the support from her facebook group that has been her motivation.

"It's vital because if I'm having a bad day, oh I can't do this. I oh, I can't do this or I've tried this, the answer is right here, you're not alone."