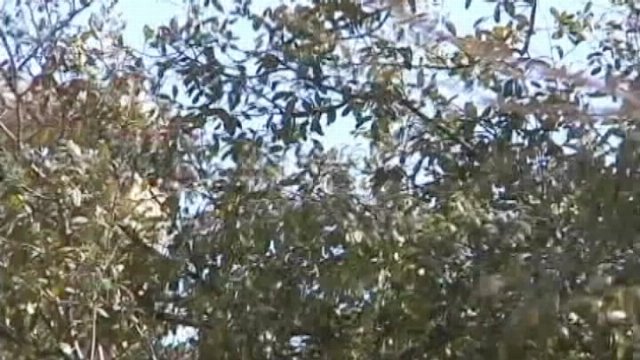 Are you already sniffling and sneezing?

Doctors say they are seeing allergy problems come earlier this year with Spring like weather causing trees and flowers to bloom ahead of schedule.
It's also creating a headache for those who suffer from seasonal allergies.

"Oh man I've had some serious headaches, eyes are just running, I could be laying down and they're just running, and my head just always pounds." said Christine Gates.

Doctor Bradley Jones says a spike of visitors has been keeping him busy.

Janice Baldwin says that allergy season is tough on her family, "I have congestion and watery eyes. My daughters, it goes a step farther where they start getting eczema patches and they have trouble sleeping, can't breathe through their nose."

"Definitely see almost a double of what I saw in the winter, you can almost set your watch by it. Here, people allergic to trees are coming in the march and February time frame." says Dr. Jones.

He says patients with severe symptoms get weekly allergy shots or even a one-time steroid shot, but he recommends over-the-counter remedies to fix most of the less serious problems.

"Doctors say prescription nasal sprays like this one are some of the most effective ways to treat allergy symptoms before resorting to allergy shots."

But for those who clearly need an extra boost of help, Dr. Jones says it's important to diagnose the source of the allergy.

"It's very important that you get tested for the specific allergens. Allergists will do things like skin tests where on your back they'll put a whole bunch of different things and see which ones you react to."

He also says saltwater rinses for your nose can flush out pollen or other allergens and shrink any swelling.