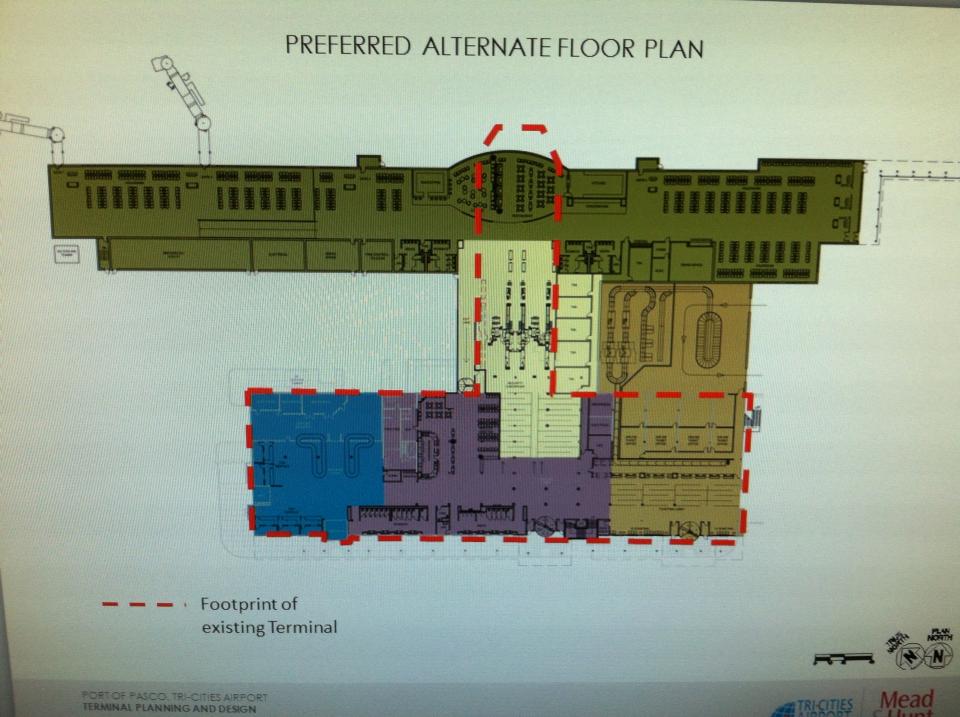 PASCO, Wash. - NBC Right Now continues to follow the Tri-Cities airport expansion project as those plans begin to move forward.
An airport management consultant with Leibowitz and Horton told the Port of Pasco Wednesday the airport can financially pay off the $36M expansion over 20-years through its operating revenue.

The expansion would include expanding the airport terminal, ticketing and baggage area... As well as the screening area to accommodate more passengers.
"The two key measures for financial feasibility is the end of the year cash balances projected and how well the cash available pays for the debt service and it looks as through it will do that? It will do that in 20 years," said Airport Management Consultant, Steve Horton.
Toomey says they will then move forward with the detailed design phase and then a project management team will be selected. The expansion is projected to be completed in 2016.