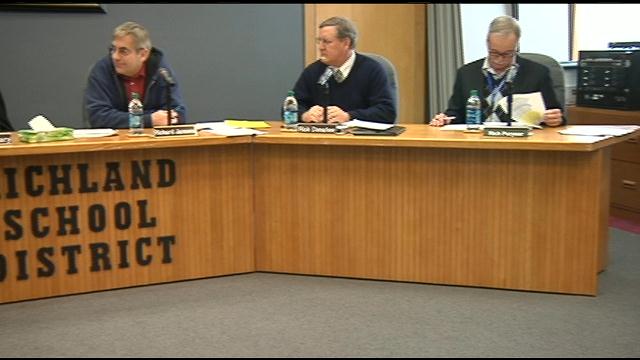 RICHLAND, Wash. - The Richland School District is one step closer to finding a new superintendent. The School Board decided Wednesday which firm they will use to find that person.

The Board will be working with McPherson and Jacobsen who are based out of Nebraska. The firm was chosen because they specialize in finding superintendents for school district's the size of Richland's. McPherson and Jacobsen is also the cheaper option.
They'll not only find the district candidates for the job, they'll provide assistance with contract negotiations, as well.
"This is the first step moving forward. We're very excited looking toward the future, both in terms of leadership and providing the facilities our students need," said School Board President Rick Jansons.

The Board also discussed a project management plan for the passage of their $98-million school bond. They said they realize it's the taxpayer's money they're spending and they want to use it as efficiently as possible.

As far as the search for the superintendent goes, applications close mid-March and the board hopes to have someone from McPherson and Jacobsen at their regular meeting on Monday.