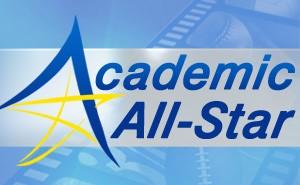 ELLENSBURG, Wash. -- This week's Academic All-Star is Kittitas High School senior Ashley Sabin. She ranks first in her class with a 3.89 GPA. Sabin is enrolled in the running start program at Central Washington University. At Kittitas she has helped her track and volleyball teams to state tournaments while also serving last year as student body president. Sabin plans to attend Brigham Young University.
"I want to go into speech language pathology. It's under communication disorders. I've always liked the idea of teaching, but not so much actually teaching, more being able to help kids at a more personal level," Sabin said.
"Amazing determination, amazing attitude, an outlook on life. Anything they can do, anything they can put their mind to they're going to be successful at," Kittitas principal Chris Brauer added, referring to many of his outstanding student-athletes.
To see other academic all-stars or nominate a local senior, click here.