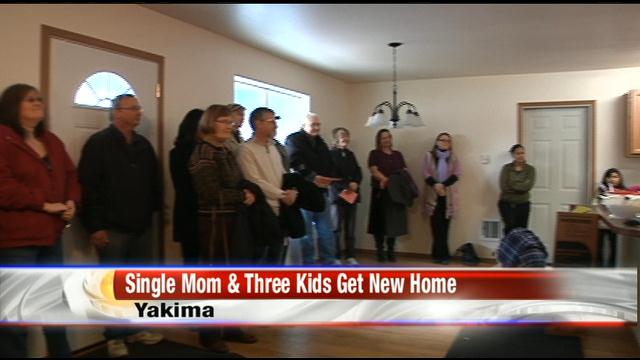 YAKIMA, Wash.--A single mom and her three daughters were handed the keys to their brand new home Sunday.
After 500 hours of labor alongside Yakima's Habitat For Humanity, Eve Garza is an official homeowner for the first time.
Garza said she's been working with the organization for about a year and couldn't be more excited to own a safe place where she can raise her children.
When we asked Garza what she plans to do next, she said they'll paint the walls pink.
Volunteers put in more than 1,300 of service to complete the house. Businesses like Best Buy and Old Navy also contributed their time and efforts to the project.