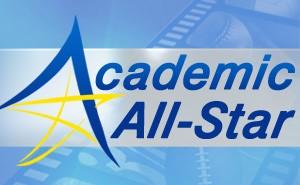 KENNEWICK, Wash. -- Kennewick High School senior Ashley Kump has a 3.9 GPA. She already has a leg up on most high school seniors after last year taking a full set of International Baccalaureate classes.
"She's a great student. She's a great kid. She love basketball. So she's worked really hard on her game. She was here all summer, all spring. She's a leader with the girls. They all look up to her," said Oliver Browning, Kennewick girls' head basketball coach.
"Probably my dad's been my biggest inspiration. He's taught me to be successful in everything I do. Sports, academics, my church. I get involved in those types of things too," Kump added.
At Kennewick High School Kump is involved in National Honor Society and basketball. Next stop is Utah State University.
"I really like chemistry, biology. I want to become a pharmacist. Hopefully those classes aren't too hard for me when I get into college," Kump said.
"She's got a bright future. She works really hard in the classroom. We're really proud of the girls on the team and what they do in the classroom. They take that student-athlete seriously," Browning added.