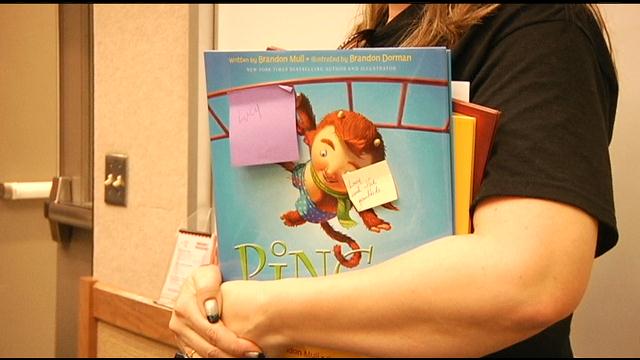 PASCO, Wash. - Hundreds of students from Mid-Columbia and Umatilla school districts spent the day mingling with best-selling authors. More than 900 students and 16 authors participated in the annual "Cavalcade of Authors" held at Columbia Basin College.

Students were required to read at least one book by four different authors before attending the writing conference. The workshop included writing sessions, Q&A's and autographs by the authors.
Elena Rangel, 9th grader at Chiawana High School, expressed how surreal it was actually meeting the authors.
"They're known all around the world for their books and I actually get to go home and say I met an author. If someone's reading that book, [I can say], 'I've met that author.' That's so cool!," said Rangel.
The "Cavalcade of Authors" continues to see growth. Within 5 years, participation has increased from 2 schools, in the first year, to 23 schools this year.