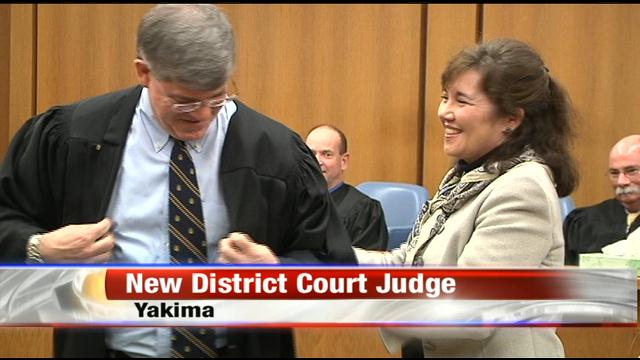 YAKIMA, Wash.--A new District Court Judge officially donned his robes Friday.
Alfred Schweppe spent the last 18 years practicing law in Yakima. Since mid-January, he's taken Doug Federspiel's position in District Court.
Schweppe said his experiences in Congress, as well as his work as a prosecutor and a private attorney, have prepared him for this position.
"Give everyone their day in court, treat everyone fairly, but at the same time we have thousands of cases we have to get through," said Schweppe. "We have to do our best to keep the process and the wheels of justice turning here in Yakima County."
Schweppe was one of three finalists, and was appointed by the County Commissioners. Now, there are four District Court Judges.