Donut Hole Group Petitions for a Vote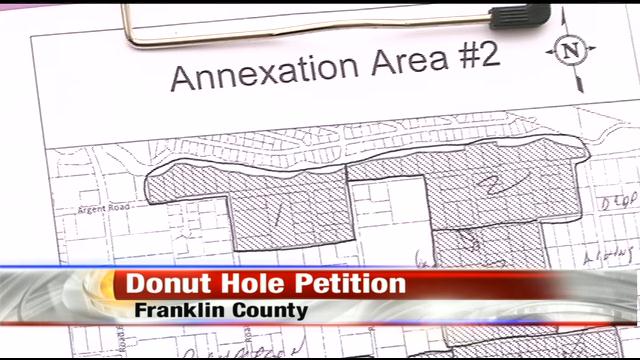 FRANKLIN COUNTY, Wash.-- People in the donut hole area of Franklin County are continuing their fight against annexation by the City of Pasco.
Saturday, donut hole residents took steps to get a vote on the issue.
Members of the group Citizens for Lifestyle Preservation, went door to door asking people in the donut hole for their signatures on a petition.
The petition is to reduce the city limits of the Riverview area, which the city has already annexed.
Organizers hope to reverse that annexation by getting enough signatures to bring the issue to a vote.
They anticipate it taking two months to collect all the signatures they need and they have no doubt they'll be able to do it.
"We've had a strong interest from the people that were recently annexed to become un-annexed. They're not happy with the City of Pasco. They weren't given a vote. We're doing what we can to give the people an opportunity to have a vote on the issue," said Roger Lenk, Citizens for Lifestyle Preservation.
Lenk said the group is also pursuing a petition to change the City of Pasco to a mayor-council plan from the current manager-council plan.
He said Citizens for Lifestyle Preservation think it would be a more responsive form of government.
The group needs nearly 600 signatures. Saturday they gathered 100.