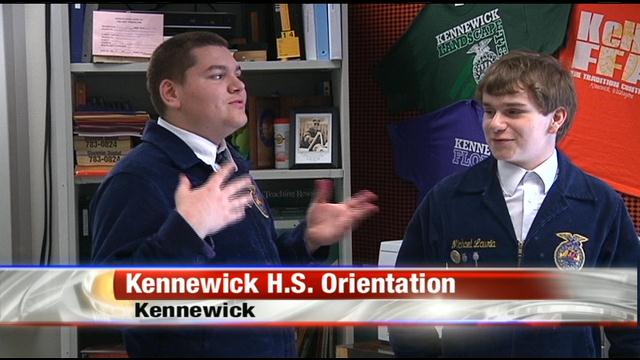 KENNEWICK, Wash.-- A couple hundred students about to make the transition from middle school to high school got a sneak peak into the life of upper-classmen.
The eighth graders took part in an orientation at Kennewick High school where they learned about the clubs, activities and electives they can be a part of next year.
Registration for the soon-to-be freshman is at the end of the month.
So, the event is meant to inform the students about the options for their fall schedules.
"The real world applications of what they're trying to learn in their classes. And it's fun. It keeps them involved. You want these kids to stay in school and hopefully graduate. These are those links," said Waylon Duncan, Kennewick High School Activities Director.
Teachers and current high schoolers were there to talk about some of the activities and answer questions for the future freshmen and their parents.