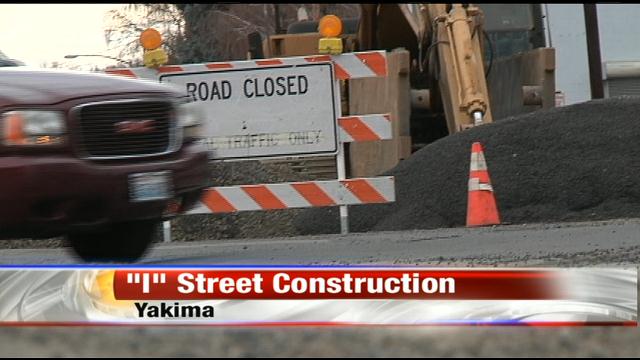 YAKIMA, Wash.--It's the last weekend that "I" Street between Fifth and Sixth Avenues in Yakima will be open to local traffic.
Monday that section will be blocked for construction and the installation of an industrial waste-water line.
People can expect traffic delays in the project areas. Drivers are encouraged to use alternative routes.