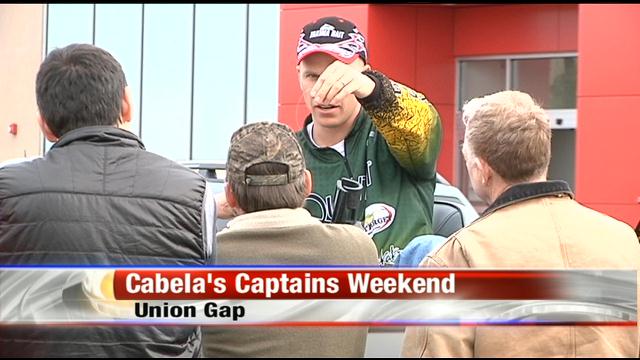 UNION GAP, WASH.--It's one of Cabela's busiest times of the year.
Cabela's Captains Weekend is expected to bring between 2,000 to 3,000 people over the weekend.
They're hosting seminars on topics like fly tying basics and spring steelhead tips.
Randy Longnecker, Cabela's General Manager said hosting free seminars is a way of giving back to their loyal customer base and getting them interested in nature.
"I was fortunate enough to be here months before we actually opened the store and just the community support that we had during that time, I knew it was going to be a success," said Longnecker.
He said Captains Weekend is mainly about showing off new fishing gear. But in a couple of weeks, the outdoor store is hosting another big event devoted to hunting.