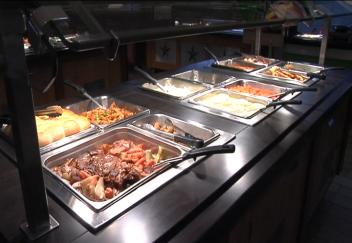 KENNEWICK, Wash., -- Granny's Buffet on Canal Drive has re-branded itself into a second Old Country Buffet location in Kennewick.

The two buffet-style restaurants are owned by the same umbrella company, Buffets Inc. The Canal Drive location is one of many throughout the nation undergoing changes as part of the company's strategic growth plan to provide better facilities, better food and better training for its employees.
The newly remodeled and renamed restaurant features ethnic destinations within a streetscape design, a food salad market and an improved bakery and dessert center.
"There's a lot more to it now but I think the end result is what we're looking for," says Senior General Manager Marc Albert. "It's good for the guests and they're excited! We've been open for a week now and we've been lined out the door and people are really positive about the changes."
The grand reopening is Saturday, March 16th at noon.
Read about more re-branding efforts at TriCitiesBusinessNews.com.