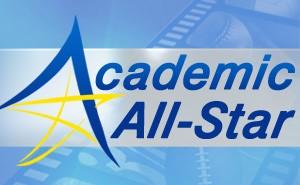 BENTON CITY, Wash. -- Kiona-Benton High School senior Bailey Schroeder dominates athletics throughout the school year, all while maintaining a 3.66 GPA.
"Not many students come through academically and have a three-sport standout like she does. She's one of those prodigies. Ever since she was a freshman, she's been a stud," Kiona-Benton track and field coach Stuart Allen said.
Schroeder's classmates rely on her leadership as NHS president and ASB vice president, and she thrives with it.
"I always look for it. I've always been trying to get ready for college. My parents have always been trying to motivate me to look at the bigger picture," Schroeder said.
Schroeder plans to study exercise science in college. Also she wants to play basketball at either Cal Lutheran University or Jamestown College.
"100 percent guarantee she's going to be a point guard in basketball. Track is my sport, got these kids, but basketball is her thing for sure. I just see her tearing up the floor," Allen said.
To nominate a local senior student-athlete or see other Academic All-Stars, click here.