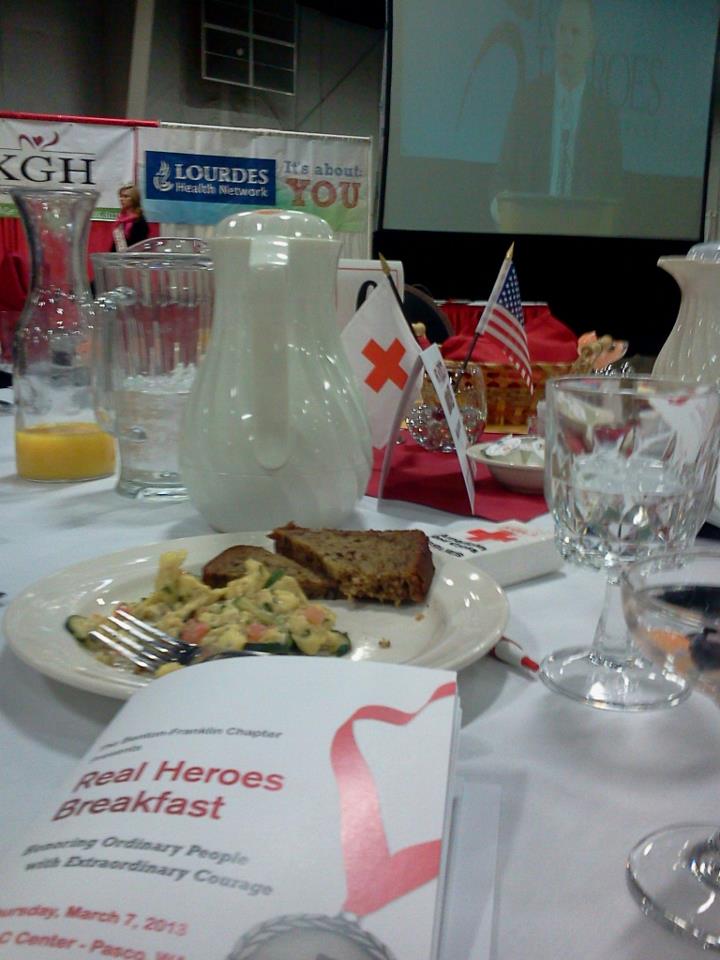 PASCO, Wash. - Nearly 700 people attend the American Red Cross Real Heroes Breakfast on Thursday. The 11th annual breakfast was held at the TRAC in Pasco.
The event recognizes individuals in the community who show "extraordinary courage." After receiving almost 30 nominations, the Red Cross narrowed the finalist down to 12 recipients.
Scott McLellan, awarded for saving a woman who was drowning in the Columbia River, said he was shocked to hear he was being named a "Real Hero."
"I didn't expect to receive anything at all. To be honored for something that I felt was a natural thing to do--to go out and help someone, it's nice," said McLellan.