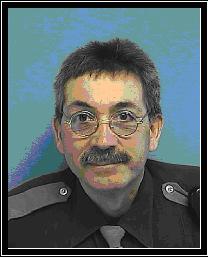 YAKIMA, Wash. - The Yakima County Sheriff Ken Irwin announces Deputy Leo Bermudez as 2012 officer of the year.

Deputy Bermudez was hired on with the Sheriff's Office in 1988. In 1993 he was selected to serve a rotation in the Yakima County Sheriff's Office Detective Division. In 2009 he was selected to serve a three-year rotation in the Civil Division.

During the last three months of 2011 and all of 2012 Deputy Bermudez worked the field process single handedly due to a long term illness of his deputy partner.
Sheriff Irwin says for these reasons and many more, Deputy Bermudez was selected for this honor.