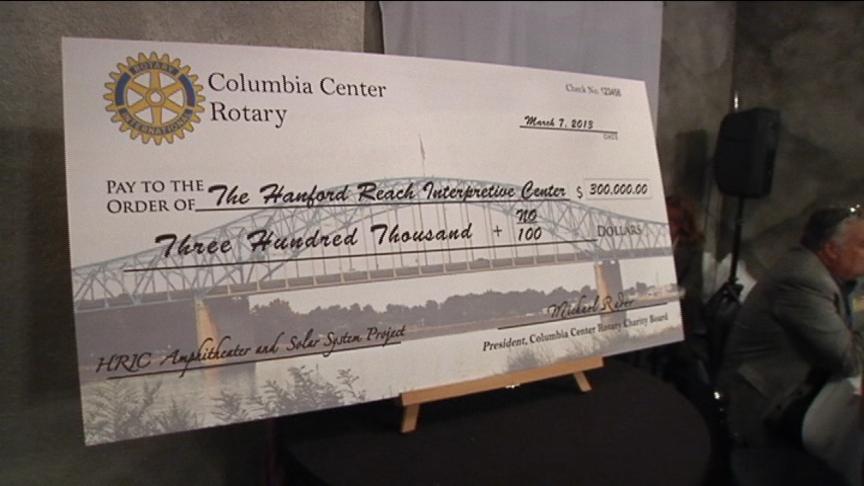 PASCO, Wash.- Big news for the Hanford REACH Interpretive Center Project.
The Columbia Center Rotary Charity donated $300,000 to the REACH Center Project.
At the Stone Ridge Event Center Thursday evening in Pasco, they celebrated the donation and the start of the construction on the center.
Allen Brecke and Mike Rader spearheaded the foundation's fundraising effort and they say a majority of the money came from the rotary's bingo operation.
"We saved a lot of money and it's time now to put a big splash back into the community to help everyone and the Hanford REACH interpretive center fits our criteria," said Brecke.
The donated money will go toward the construction of the Amphitheater and the Three Rivers Home Link Solar System project at the Amphitheater.