Meals On Wheels Outgrowing Facility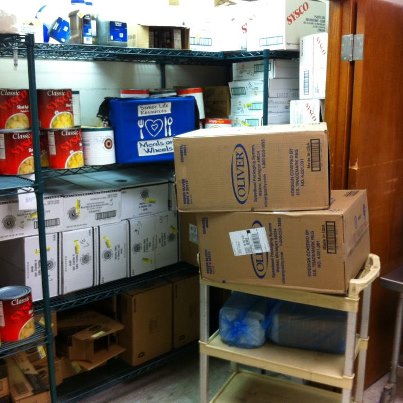 PASCO, Wash. - Walking around the Pasco Senior Citizen Center's kitchen, you see crowded storage closets, limited counter space and kitchen equipment stored in the hall sways. It's not the most ideal setup, but the women who work forth Meals on Wheels program say it's a service that's vital to our senior citizens.
"They need to be fed. A lot of them are home bound and some aren't able to cook," said Donna McClure, the kitchen's manager.
The facility was built to prepare 250 meals per day. However, the staff serves nearly 500 meals daily.
"We have to work off the carts and use them as tables. We only have two big counters and there's four of us girls," said McClure. "Sometimes there's four different meals we're working on, so it's very difficult," she continued.
The organization's leaders are taking notice. Senior Life Resources Northwest, which oversees Meals on Wheels, conducted a study to analyze the increasing demands, and its affects on the organization's operations.
"We've identified that the food preparation resources available to us in the Tri-Cities will not be adequate enough to support the increasing demand going forward," said CEO John Rupp.
The Board of Directors recently purchased 2.2 acres of land in Richland. Proposed designs show plans for a commercial kitchen, a multi-purpose room and an outdoor courtyard.
"It's centrally located in the Tri-Cities. It's adjacent to the freeways and meets the criteria we think we need for the future," said Rupp.
Meals on Wheels has operated out of the Pasco Senior Citizen Center's kitchen since 1990.