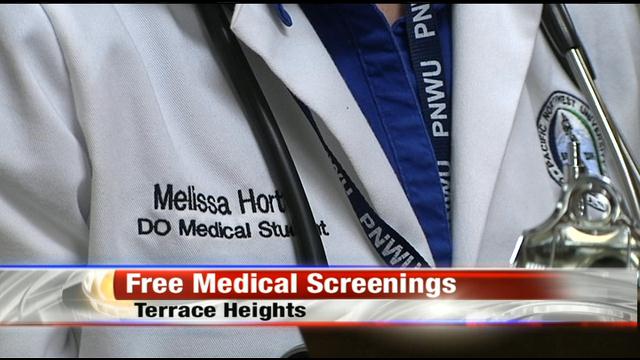 TERRACE HEIGHTS, Wash.--Young children were given free medical care Saturday.
Shriners Hospital For Children held a screening event at Pacific Northwest University.
Eight kids were evaluated, and then four of them were referred to the Spokane hospital for further treatment.
Shriners Hospital specializes in pediatric orthopaedic care.
"It's important to see an expert that understands growing bones and joins," said Donald Lansing, a spokesperson for Shriners Hospital For Children.
Doctors at Shriners treat kids under the age of 18 for club foot, scoliosis, spinal injuries and a number of other conditions.
Free screenings are held at least twice a year.