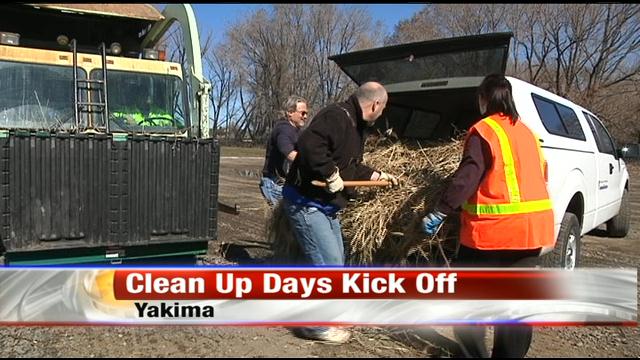 YAKIMA, Wash.--People in Yakima picked up trash and pulled weeds all for the betterment of their city's appearance.
Today was the first of eight community clean up events led by the city.
The clean ups will rotate between each of the city's four City Council Districts. Saturday's event targeted District 1, which mostly includes neighborhoods West of 40th Avenue.
Volunteers gathered trash and took it to the drop off site at 75th Avenue and Mead Avenue, where city workers properly disposed of it for free.
The city hopes these events will give people more confidence in Yakima's overall appearance.
"You want to have pride in your city," said James Scott, Yakima's Refuse Code Compliance Officer. "You want people to come in and say this is a nice looking city, and you want them to come back. You want businesses to be interested in building here. You want people to move into the community."
City workers said they collected between four to six tons of trash and 60 to 70 tires Saturday. Recycle bins were also around to handle papers, cardboard or plastic bottles.
Three more clean up days are scheduled from now until May, and the rest will be in the fall. During the events, the drop off sites are only available from 8 a.m. to 1 p.m.