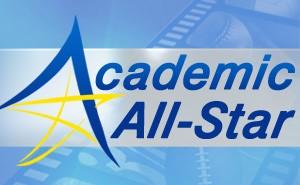 YAKIMA, Wash. -- This week's academic all-star is East Valley (Yak.) High School senior Justin Juarez. The four-year varsity baseball letterman has a 3.67 GPA. Also Juarez is involved in National Honor Society and earned Outstanding Academic Achievement awards. The star outfielder is considering college ball at Clark College or YVCC.
"I have fun with whatever I'm doing. Everything is going to be hard work, but it's always fun. It's non-stop fun. I'm always having a smile on my face, doing what I do," Juarez said.
"Justin has always had determination. He's always looking to get better, and it definitely shows out here on the baseball field. He's always working hard. He's always looking to improve his skills, especially in the outfield. And he's always trying to get better at what he does," added Reol Juarez, East Valley pitching coach and Justin's uncle.