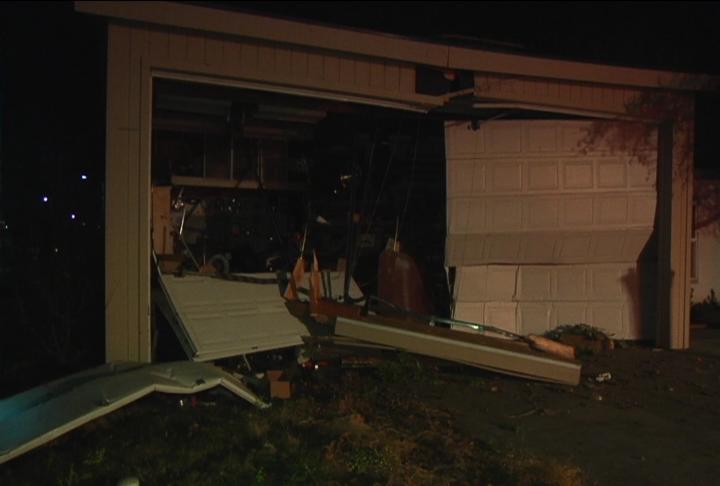 KENNIWICK, Wash. - Kennewick Police are looking for a hit and run driver who damaged the garage of a home Thursday morning. The accident happened around 2:40 a.m. on the corner of Union Street and 7th Avenue.
Police say the driver of a white, newer model, full size truck attempted to make a turn on 7th. The driver was speeding and missed the turn. The truck hit the home causing significant damage to the garage.
The homeowners were inside, sleeping, at the time of the accident. They were not hurt.
"A first I thought it was an explosion or an earthquake, but I came out and found [the damage]," said Sherry Flauiatte, the homeowner. "It's not a great thing to wake up to," she continued.
The driver was last seen heading westbound on 7th. The truck should have severe front end damage.