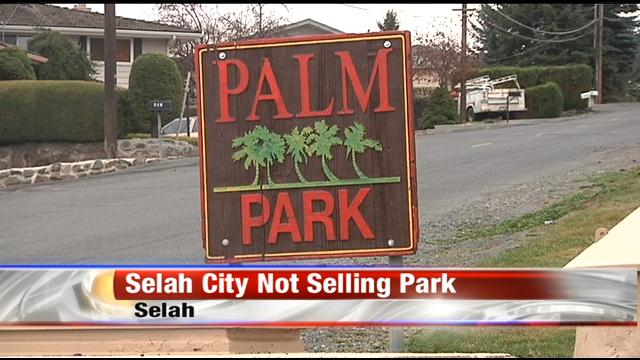 SELAH, Wash.-- The city of Selah says they will not sell off a popular neighborhood park to help pay off a four million dollar debt.
The park was one of many properties the city is considering selling off to help pay for a four million dollar debt.
Several years ago, the city bought some property in Selah with the intention of developing it.
However, none of those plans came through and the property is costing the city money.
The city has now abandoned the idea of selling Palm Park, because of the strong community reaction against it.
People who live near the park tell us they're happy it's sticking around.
"It's a really nice park. The kids are there almost every single day especially when the weather's nice and it's nice to see them out playing together. We have a little one and she loves to play out here on a daily basis," said Tara Goodwin.
The city had originally scheduled a meeting this week to talk about how to divide up the park.
They're still holding that meeting but they'll be talking about some of the other properties they could divide up or sell off instead.
It's now happening on March 26th in Selah City Hall. The meeting starts at 6:30.