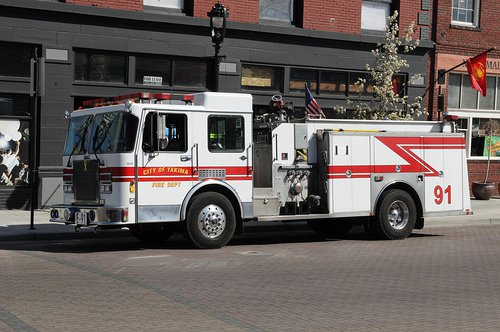 YAKIMA, Wash.-- Yakima firefighters say children playing with a lighter started a fire at a duplex Thursday night.

Firefighters went to the home at 15th Avenue and Swan and found smoke coming from the front door. Crews say the flames started in a bedroom and quickly spreading to the attic.

The four people inside the duplex got out ok, but smoke and heat caused more than $50,000 in damages.