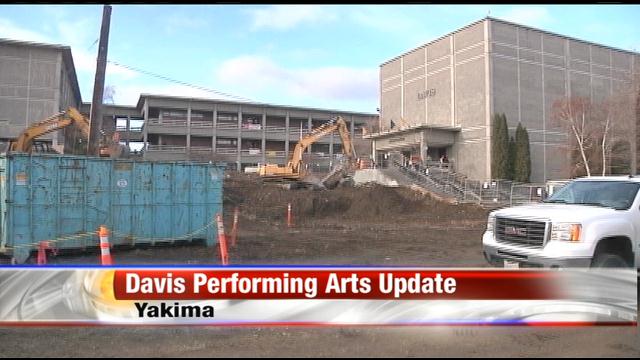 YAKIMA, Wash.-- Davis High School in Yakima is moving forward with improvements to the performing arts center after taking some community input last month.
The school has started a massive remodeling project. They were forced to cut some improvements to the performing arts building when contractor bids came in too high.
The district held a forum last month to allow the community to have some say about what features they wanted to include.
They say one of the major concerns was access for disabled students.
So the district is keeping a freight elevator and building bathrooms on both levels of the building to address the issue.
"And you know I'm... That's a nice beginning. It's actually all we could get done right now too. And that's about a 3.5 million dollar investment," said Yakima Superintendent Elaine Beraza.
They say they're also repainting and completely redoing all mechanical systems in the building.
There are also improvements to the acoustics and look of the band room.
They say more upgrades may come to the building after the first phase of remodeling.
The school is expected to be done by 2015.
As for the new Eisenhower School, they expect to finish it by this summer.