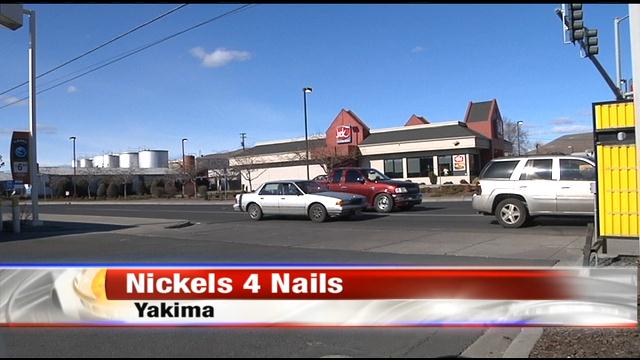 YAKIMA, Wash.--Get out your spare change because Monday is the first day of the "Nickels 4 Nails" fundraiser.
In nine days, people in the community will try to collect as much change as they can to help buy nails and fasteners for Habitat For Humanity.
All participants are invited to the habitat store on March 27th while they tally up the change and announce the winners.