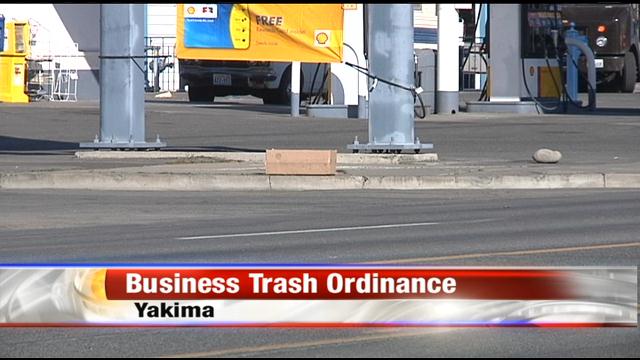 YAKIMA, Wash.-- The Yakima City Council is considering an ordinance to crack down on loose trash from downtown businesses.
Right now, the ordinance only applies to homeowners.
However, the city could extend that to businesses, and those businesses could face a 100-dollar fine if they don't comply.
The idea came about after last year's citizen survey, where people indicated they wanted the city to focus on cleaning up Yakima.
"Certainly when dumpsters get overfilled and certainly when it gets windy, as for example this time of the year, could be come a real problem and blow trash and debris all over the community," said Yakima City Manager Tony O'Rourke.
The city says this is also part of their effort to improve the North First Street corridor, where loose trash is a big problem.
The council will vote on the proposal at their meeting tomorrow night at six.