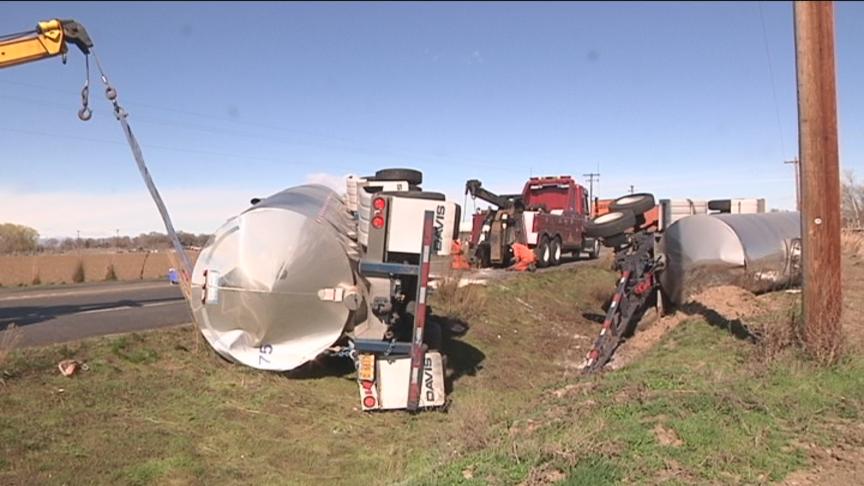 TOPPENISH, Wash.-- A rollover accident involving a semi-truck caused delays for drivers near Toppenish Monday.

It happened on Highway 97 and Larue Road around 10am.

The Washington State Patrol says Maximillian Becker, 27, of Grandview, didn't stop at a stop sign when he hit a semi-truck hauling milk.

The truck's driver, Michael Stiles, 54, of Portland was taken to a local hospital after the truck flipped on its side.

One of the highway's two lanes were blocked while crews worked to clear the accident.

Troopers charged Becker with failure to yield.