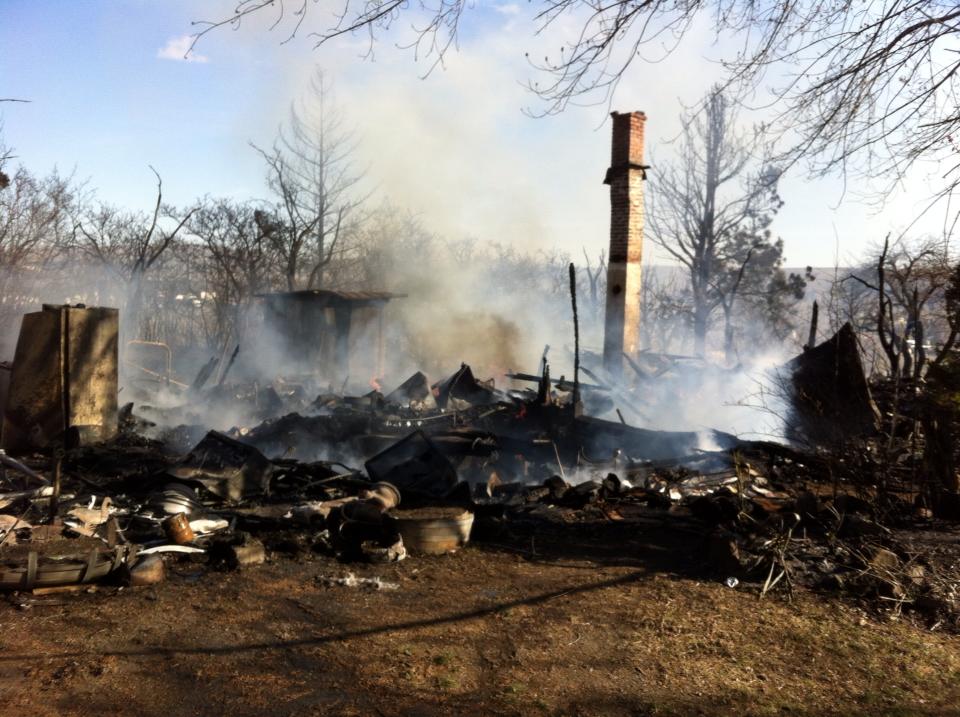 SELAH, Wash.-- Fire tore through a home outside Selah Monday afternoon.

It started around 3pm on the 400 block of Anderson Road, and a chimney is all that remains now.

Crews from the Yakima Training Center were first on scene and say the home was engulfed in flames by the time they got there.

Luckily, the owners weren't home.

Right now, crews aren't sure how the fire started, but they are investigating.