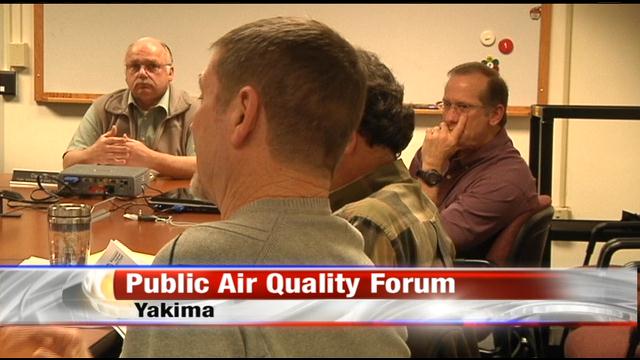 YAKIMA, Wash.--The Yakima Regional Clean Air Agency held their second community forum Monday to address people's concerns with air quality.
The agency said they plan to hold these meeting regularly, and the discussion will be centered around topics suggested by the public.
Monday's talk focused on air monitoring, orchard burning, and the ongoing concern of Yakima's high air pollution.
"Most of our efforts have been pointed towards minimizing the amount of wood smoke that goes into the air during the wintertime, but now we're finding out that we really need to be looking at other things," said Gary Pruitt, the Executive Director of Yakima Regional Clean Air Agency.
Forum meetings will be held each Monday after regular board meetings at the Yakima City Hall in the second floor conference room. The next meeting is scheduled for April 15th.