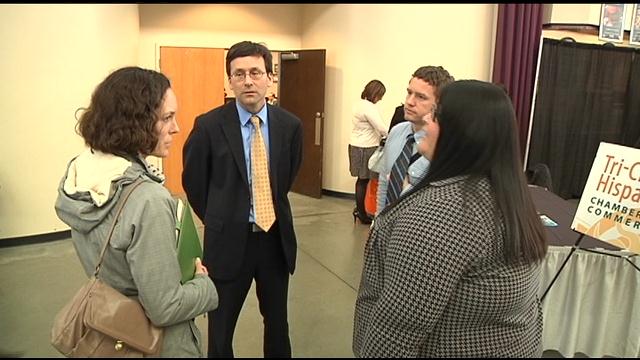 PASCO, Wash. - Washington state's new attorney general is spending some time in the Tri-Cities.
Bob Ferguson spoke during the Tri-Cities Hispanic Chamber of Commerce meeting at the TRAC in Pasco Tuesday.
For the next few weeks, Ferguson is traveling through the state talking to people about local concerns.
NBC Right Now took the opportunity to ask him about what the federal government may do regarding Washington's new marijuana law.
"When you have that conflict with federal law, that raises complex legal issues. So, I went back to Washington D.C. to meet with U.S. Attorney General and to say that we're ready to defend the will of the voters if it comes to litigation. We'd like to avoid that if we can, but if the federal government wants a fight, we'll be ready for it," said Washington Attorney General Bob Ferguson.
Wednesday, Ferguson plans on touring the Hanford site.