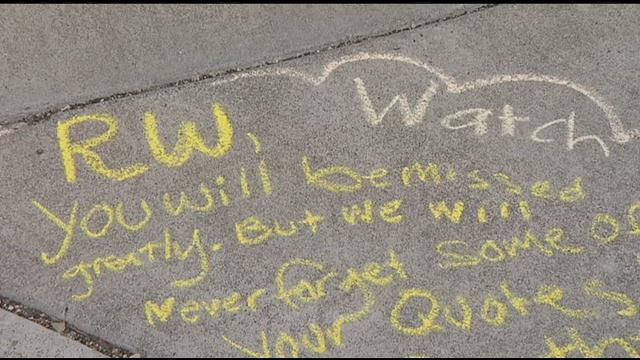 PASCO, Wash.-- A tragic car accident took the life of a prominent local attorney and influential school leader on Monday.
Ray Whitlow served as the athletic director at Tri-Cities Prep since the school opened 15 years ago.
Now his parking spot is covered in chalk written messages from students saying their good-byes and paying tribute to the much-loved administrator.
School leaders said Whitlow set high standards for the students to meet expectations and to be their best.
The 180 students at Tri-Cities Prep are mourning his loss with vigils, a flag at half-staff and black bands on their uniforms.
Whitlow often shared inspirational quotes and passages with the students to teach them values to live by.
"If you sit there and tell them this is what you should do and you don't act it out then they're going to see right through you. But he never presented a philosophy to them that he didn't believe in and he didn't act on. I think that's one of the reasons he's so valued," said Arlene Jones, Tri-Cities Prep principal.
Whitlow lived by example and also took upon himself many tasks. He even laundered every sports uniform after games.
Administrators tell me many students, past and present, said they wish they had a chance to say good-bye and thank you to a man who deeply impacted their lives.