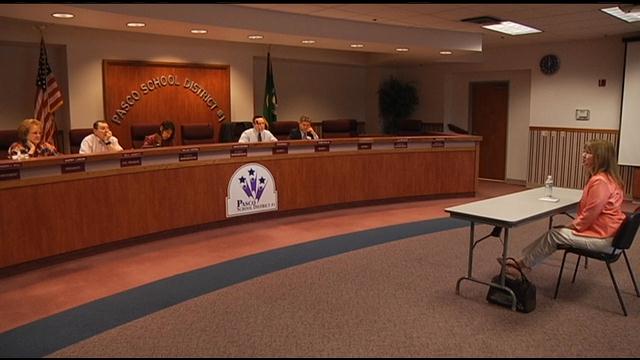 PASCO, Wash. - The Pasco School District is interviewing eight candidates today for their vacant school board seat.

Each candidate answered a series of questions about how they would contribute to the board.

The board questioned the candidates all day today and then they'll take an executive session to choose the new member tonight.
"The board is really about students and making sure that the best interest of our students are always in the forefront and that's their job. So that's what they'll be looking for is someone who can work with them to make sure Pasco students get the resources," said Leslee Caul with the Pasco School District.
The new school board member will be sworn in during the March 26th meeting, and will have to run for election in the next voting cycle.

The board should decide on their new member tonight and we will share that information with you as soon as we get it.