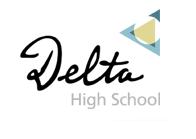 RICHLAND, Wash. - Delta High School now has $3,500 to help support an environmental education service learning project.

The U.S. Environmental Protection Agency awarded the grant for 10th grader's spring project on Hip Deep Creek near Kadlec Hospital in Richland.
The project, part of SITE (Students Involved with Their Environment), must meet standards for both effective environmental education and service learning.