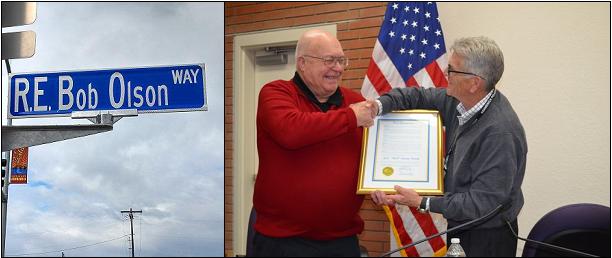 KENNEWICK, Wash. - Kennewick City Council recognized councilman Bob Olson Tuesday evening for 25 years of distinguished service on the council, along with his contributions to the City.
In honor of his recognition, Council named March 20th - 26th as Bob Olson week. During this week, Fruitland St. is temporarily renamed R.E. Bob Olson Way. A street sign with his name will also be placed at the corner of Columbia Dr. and Fruitland St. for the week.
Olson has served on the council since 1988. He has worked toward improving local transportation infrastructure, including greater regional cooperation on transportation issues.
Olson's accomplishments in the City have included infrastructure improvements in Vista Field and Columbia Park, a new convention center, and the Southridge Sports & Events Complex.