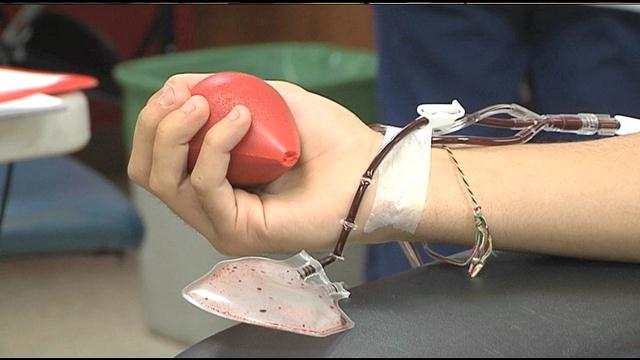 RICHLAND, Wash. - Giving blood just got a little easier in the Tri-Cities. The Red Cross Donor Center in Richland is now open five days a week for blood donations instead of just three.
Donor Recruitment Supervisor, Robert Krug, said the hours were extended to make it more convenient for blood donors and give them more options. But it's turned out to be beneficial for everyone. Since they extended their hours the donation center has been collecting more blood because there are now more appointments available every week.
"The staff likes it. I think the donors really appreciate it because we would have people come by each day when we weren't here and ask, you know, are you having a blood drive today. No, I'm sorry, we don't have a blood drive today. Now, we're able to say yes, come on in and we're able to process them in as a donor," Krug said.

The Donor Center is also open seven days a week for platelet donations. That's because the shelf life of platelets, which are often used for cancer treatments, is only five days.