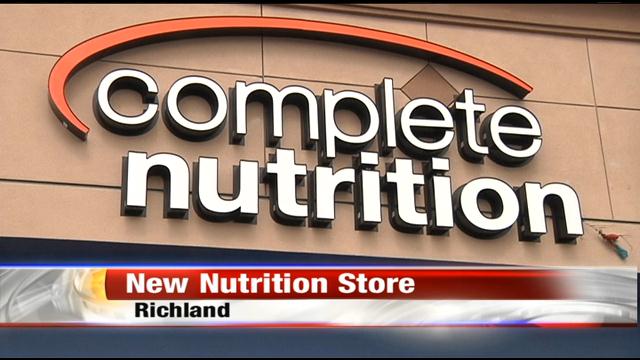 RICHLAND, Wash. - A new nutrition store in Richland promises to help customers reach their healthy lifestyle goals, even after leaving the store.

Complete Nutrition on Queensgate offers more than 200 weight-loss, sports nutrition, and other general health products. It is their expert staff that makes the difference.

All of their employees are either certified personal trainers, nutritionists, or have some previous experience in the health and fitness field.
I love it. I'm very passionate about it. I love to help people. I love to see people get results. It's not even a job to me because I really care about the person and that they're getting the results that they want and they're happy," said store owner, Nic Luhrs.
Their one on one approach includes comprehensive advice to help customers reach their long-term health goals.

They will even follow up with emails, phone calls, and text messages to evaluate progress and provide encouragement.