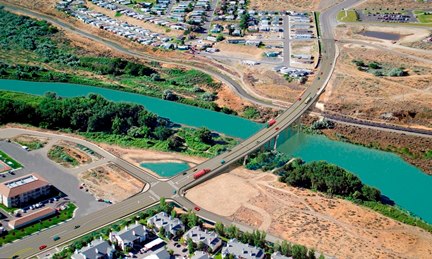 RICHLAND, Wash. - The City of Richland wants the public's input on the Duportail Street bridge project.

The City will hold a public hearing Wednesday to review the plans and the impact they will have on the area. The City approved the project last month.

The new four-lane bridge will start at Duportail and the Bypass Highway and cross the Yakima River into south Richland.
"People can review the document and see how we've addressed all the environmental issues for this project and comment on them," said Jeff Peters with the Richland Public Works Department.
The hearing is Thursday evening from 4:30 to 7 PM at the City Shops, located at 2700 Duportail Street, Building 100.