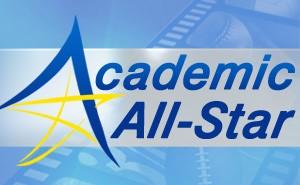 KENNEWICK, Wash. -- Kamiakin High School senior Kyra Brannan is ready to move on to Seattle Pacific University. There she will run track and study mechanical engineering.
"When I was little I really had a passion for roller coasters. I love them, so I want to be a roller coaster designer. So that's the field I have to go into," Brannan said.
The state champion runner has a 3.47 GPA, and she is on record pace with her education.
"I go to CBC so I'm a full-time CBC student this year, so I don't go to Kamiakin basically at all. I'm in finals this week for my winter quarter. Then for spring quarter I'll have one class and achieve my AA," Brannan said.
"She's very meticulous. She's probably one of our best runners as far as form goes because she's very detailed," added Cheryl Schauble, Kamiakin girls' track head coach.
Brannan focuses on detail in everything from schoolwork to wind factors on the track.
"She weighs like four pounds, so we always laugh when there's wind in the Tri-Cities, which is every meet. We always ask, 'is the wind going to blow with her or against her?' because it does make a difference with her. So when the wind is blowing with her she's going to PR," Schauble joked.
To nominate a local senior student-athlete or to see other academic all-stars, click here.