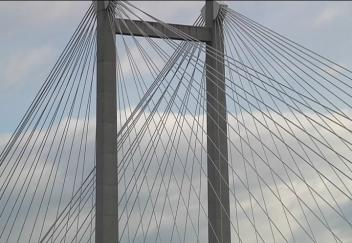 KENNEWICK, Wash.- Organizers of Earth Month say by taking part in Earth Hour this weekend, families and businesses can make a world of difference.
"Decompress, dim, and unplug," says Gail Everett, Richland environmental coordinator and Earth Month Chair.
Organizers are encouraging business owners and families to turn off or "power down" the lights from 8:30 to 9:30 this Saturday night.
"It's just an hour, but I find people want to go beyond that hour,' Everett says. "Even if you're at home and you have the kids around and you turn off the lights they don't want the lights back to come back on because it's so captivating. You're communicating, you're conversing, relaxing."

The decorative lights on the Cable Bridge will be turned off at 8:30 p.m. Saturday for the rest of the night. The TRAC area and the reader board will also go dark in celebration of Earth Hour.
Clover Island Inn will host a family-friendly acoustic jam in the Crow's Nest with local musician Vaughn Jensen.
There will be a flashlight hike at Chamna Natural Preserve.
For more information on the hike and the other earth hour activities. Click here.