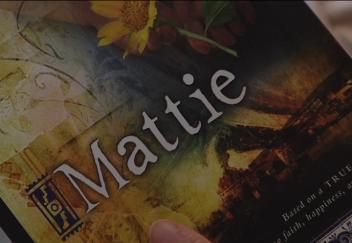 PASCO, Wash. - A woman from Pasco has written and published her first book.
M. Ann Rohrer, based her first novel, Mattie on her grandmother's life. She says when she started writing the book 15 years ago, she never thought it would materialize, but through themes of love, faith, and struggle, it tells the story of her grandmother's upbringing and life as a newlywed, living on American territory in Mexico during the Mexican Revolution.
"What I want most for a reader to come away with," Rohrer said, "is to be inspired, and to be motivated by the lives of these people."
Rohrer will have a book signing for Mattie Saturday, March 23rd. From 10 AM to noon at the Barnes & Noble in Kennewick, you can pick up your signed copy and talk to the author.
She'll have a second book signing at Far West Books and Gifts in Kennewick from 5PM to 7PM on April 6th.
Mattie is also available on Amazon.com.