High Rate of Obesity, Fast Food Restaurants in Tri-Cities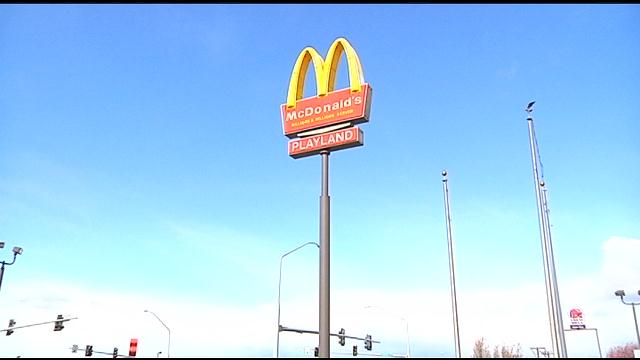 KENNEWICK, Wash. - Obesity keeps turning up as one of the top issues in Benton and Franklin Counties and a large percentage of fast food eateries could have something to do with that.

The 2013 County Health Rankings show that Benton and Franklin Counties sit somewhere in the middle to upper third of the statewide rankings. But one thing that really stands out is the vast number of fast food choices in the Tri-Cities.

"Like everything else, moderation in all things," said Matt Hays.

"Usually I go to Subway. Because you can get those vegetables that you don't get at any other fast places," said Maggie Frieski.

The percent of all restaurants that are fast food establishments in any one county in the nation averages about 27%. But locally, 49% of Benton County eateries are fast food and in Franklin County that number jumps to 57%.


"I don't supersize but that's about it, right there. I don't eat a lot of fast food. Usually I pack my own lunch but just, you know, don't supersize it," Hays said.

While some are health conscious, even when hitting the golden arches, many aren't. In both Benton and Franklin Counties 31% of the population is considered obese compared to 27% statewide and 25% nationally.
"Obesity is associated with a lot of chronic diseases. Especially diabetes, heart disease, COPD," said Carol Moser of the Community Health Alliance.

She said fast food isn't solely to blame for the Tri-Cities weight problem but she hopes the industry does make some changes.

"As we are more mindful of what we eat, hopefully the menus will change in those fast food restaurants to allows us to pick more healthy choices," Moser said.

The County Health Rankings really matched up with the Benton Franklin Health District's recent Community Health Needs Assessment. From that, a Community Health Improvement Plan is in the works and those findings should be released this summer.