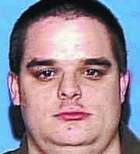 NBCRightNow.com - A judge has charged an Ohio man for making bomb threats in five states last year, including Washington and Oregon.

The FBI arrested Lonny Bristow, 39, Tuesday in Ohio. Bristow is accused of making bomb threats to dozens of courthouses and public buildings in November and December, including in Benton, Morrow, and Umatilla Counties.

He made his initial court appearance Thursday.