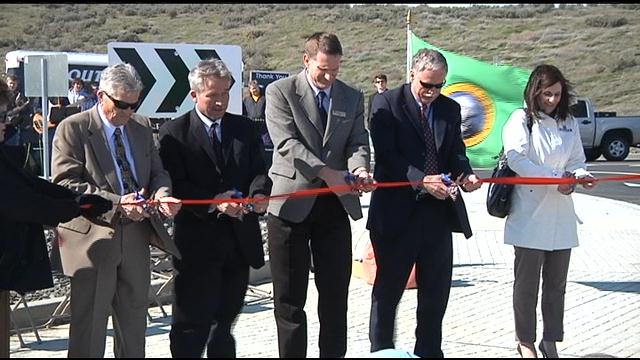 KENNEWICK, Wash. - Kennewick city leaders joined dozens of people from throughout the community at a ribbon cutting in the Southridge area this morning.
They celebrated the opening of a new art filled roundabout connecting several roads where a lot of new construction is under way.
The project will eventually allow drivers to get from the Steptoe extension all the way to Highway 395.
Kennewick Mayor Steve Young said, "One of our goals was to get a lot of excess traffic off of Columbia Center Boulevard to allow tourism and shopping to be a little safer and move more freely. Completion of this connection will accomplish that."
The new roundabout is located at Plaza Way and Ridgeline.