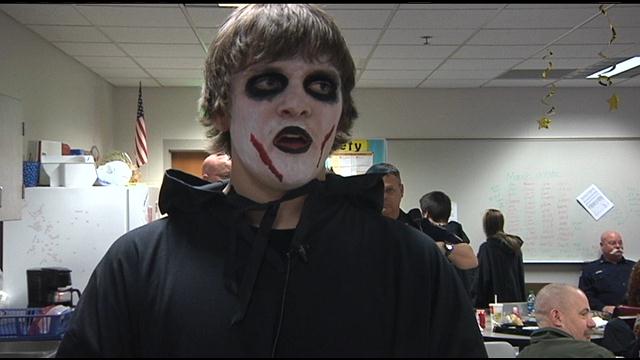 KENNEWICK, Wash. - 22 years later local high school seniors are still experiencing the traumatic effects of driving under the influence.

The program is called Every 15 Minutes and on Thursday seniors at Southridge High School were able to see first hand what family and friends go through when a loved one is killed by drunk driving.

Kennewick and Richland police, along with the state patrol and the Benton County Sheriff's Office, .create very real situations for students so they will never forget.

24 students are dressed as grim reapers representing victims killed by drunk driving.
"I'm kind of realizing the effects it has on people. Not just the person that died, but their families, everyone around them, everyone that is affected by it. It really makes you realize the impact that drinking and driving has on communities as a whole," said program participant Jake Goetz.
20 years ago, police say national statistics showed someone died every 15-minutes from drunk driving.

That number has dropped to one every 60 minutes which officers say is still an unacceptable number of preventable deaths.