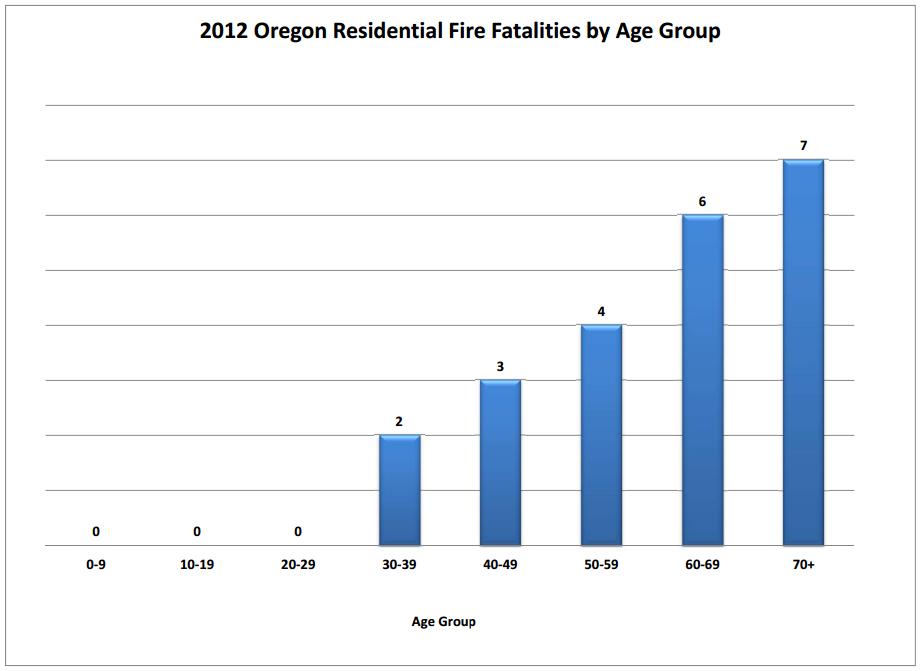 OREGON - The State Fire Marshal's Office says for the first time, no one in Oregon between the ages of 0 and 19 died in fires during 2012.
The fire marshal's latest report shows that 22 adults died in residential fires in the state in 2012, which works out to about 6.5 deaths per million people living in Oregon. Adults 60 and older accounted for 62% of the residential fire deaths in 2012.
The report says last year, fires injured 236 people, and caused more than $107 million in property loss across Oregon.
Over the last five years, Oregon has averaged 6.8 fire deaths per million people in the state.