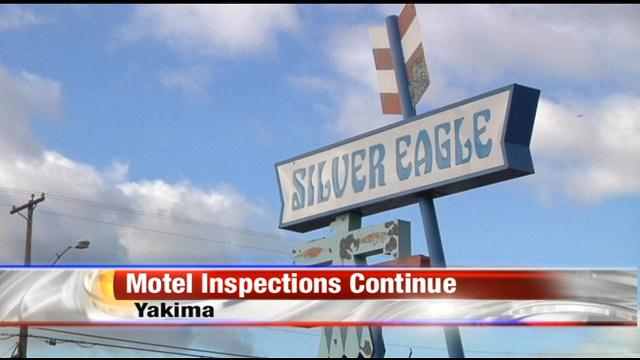 YAKIMA, Wash.-- Yakima police and code enforcement continue to crack down on local motels around North First Street.

They've gone through 10 of the 17 facilities so far and say things are actually looking pretty good.

City code manager Joe Caruso says they haven't seen any major issues at any of the motels and the owners are all working with police to try and clean up the criminal activity.

"We are letting everyone know, all of the hotel and motel owners know that the City of Yakima, instead of over the years we had a band aid affect, today, it's a new day in the City of Yakima. We're obligated to clean the city up," Caruso said.

He says after they finish these 17 initial inspections, the crackdown will widen to include every facility in Yakima.