CWU Saves 80 Tons of Scrap From Local Landfills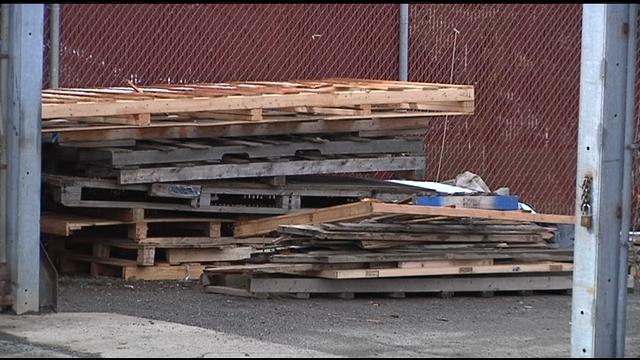 ELLENSBURG, Wash.--It's one of Central Washington University's hidden gems. The surplus warehouse resells thousands of waste items and ultimately works to protect the environment.
Trucks pull in every day to dump their loads. It may just look like a pile of junk to you but to people living in Ellensburg and even Yakima, it's a smart purchase.
"A good functional flat panel monitor, we would sell that to you for $15," said the Material Resource Manager Dave Moffatt.
Everyday at the warehouse, piles of "so-called trash" are sorted through, re-cycled and reused. Even hazardous and universal waste are either properly disposed of or recycled. In 2012, CWU handled almost 5 tons of universal waste alone like fluorescent bulbs and batteries.
"To encourage the university staff and faculty and students to recycle, we've taken upon ourselves as a department to say we'll take care of the cost," said James Hudson, the Industrial Hygienist for the Department of Environmental Safety.
Last year, CWU did its part for the environment by keeping 80 tons of reusable materials out of the landfills and into peoples' hands.
"Tires, broken concrete, we sell firewood, scrap lumber so it pretty much runs the gamut," said Moffatt.
Moffatt said between 200 to 500 people visit the warehouse monthly when they host an open bidding session. They're getting ready for the fourth public surplus sale of 2013.