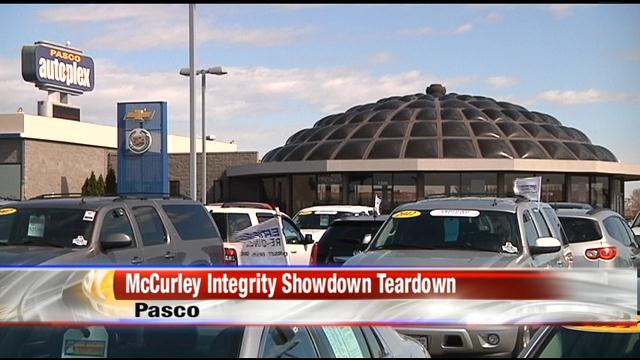 PASCO, Wash. - A longtime Pasco landmark is being torn down.
The landmark quilted dome of the McCurley Integrity Chevrolet Showroom in Pasco will disappear this spring.
The dome was a specially designed solar roof that was very modern at the time the building was constructed back in 1980. But as solar panels have aged, they have become brittle and can not be replaced. The rounded portion also can not be expanded because of its unique shape.

So the old domed showroom will be torn down and replaced with a 17,000 sq. ft., two-story structure designed by Pasco Architect Terence Thornhill.

The dealership will be open during construction.

Bill McCurley opened the Autoplex Chevrolet in 1981. Over the years, he has built that single dealership into McCurley Integrity dealerships, representing seven franchises.

Read about more companies remodeling their facilities here.